"AgroYug-2019" forum took place in Stavropol on September 18, 2019.
Irrico Group Chief executive officer Petrov Alexander Alexandrovich took part in plenary session "A dialogue between the government and manufacturers. What are the main directions for the development of the industry?" together with other heads of agriculture companies, government officials headed by the Governor of the Stavropol Territory Vladimirov Vladimir Vladimirovich.
The same day the council meeting for development of soil improvement in Stavropol Territory took place in the Ministry of Agriculture of the Stavropol Territory. As the Chairman of the Council for soil improvement Petrov Alexander Alexandrovich took the floor with the report on current problems of water consumption and measures that are necessary for sustainable development of soil improvement.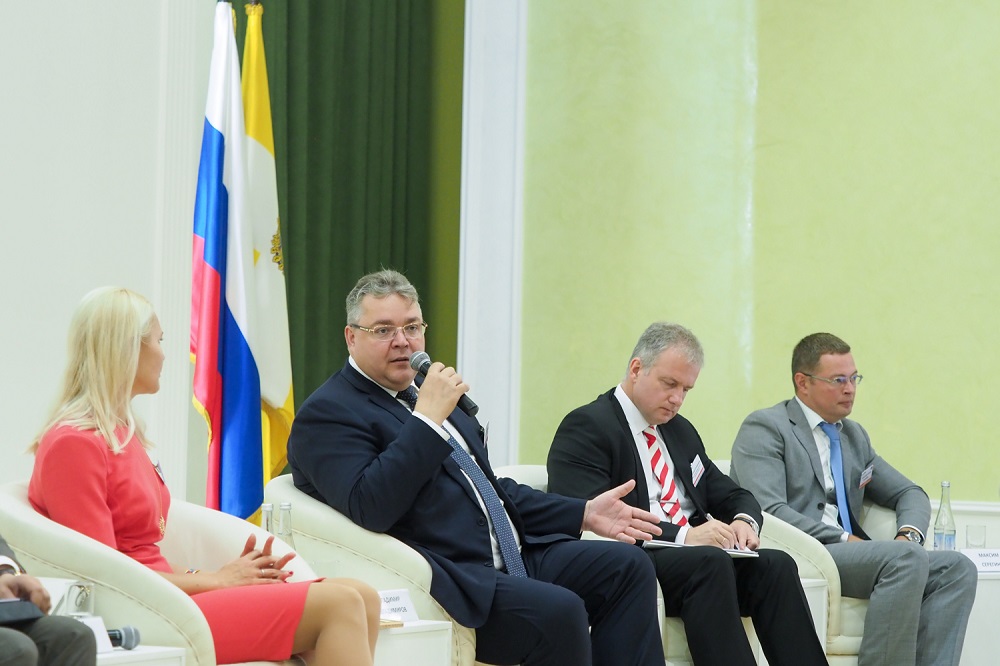 Photo content taken from the official web-site of the Governor of the Stavropol TerritoryVladimirov V.V. Link: https://gubernator.stavkray.ru/press-center/news/item/10054-forum-agroyug-2019-prokhodit-na-stavropole.html
Additional material available on the web-site of the Ministry of Agriculture
http://www.mshsk.ru/ministries/info/news/11917/